Product information
Sofa bed Marnix with the ROYAL bed system
The Marnix sofa bed has the latest pocket spring mattress with a thickness of approximately 17 cm. and can be supplied with a bed width of 140 or 160 cm. This, in combination with the Royal folding system, provides an extremely comfortable bed for every night. In addition, the fitted sheet can be folded up. The two side cushions are also included. In addition, you have the option to model Marnix with a longchair to buy. You have a wide choice of fabrics with the Marnix sofa bed. Finally, we would like to welcome you in our showroom to show you the various options. In our webshop, the sofa bed Marnix in the Ava Aqua fabric is available in a special offer with a bed size of 140 and 160 cm. wide.
The starting prices of the Marnix sofa bed are:
140x200 with long chair from € 4,633 (bench width 256 cm.)
160x200 with long chair from € 4,908 (bench width 276 cm.)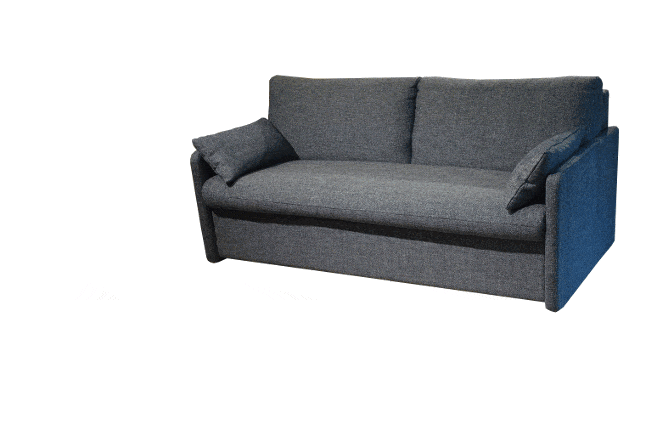 Important information regarding the delivery of the Marnix sofa bed:
The Marnix sofa bed can be largely disassembled. The largest part that remains depends on the bed width. The depth is 90 cm. the height is only 50 cm. and the length is 165 (bed 140) or 185 (bed 160) cm. If you are not sure whether most of the stairs can enter your house, you can always send us a video of the stairwell. In this way we can estimate, among other things, whether it is possible or not. You can send your video to our WhatsApp number 0682941119. After we have reassembled the sofa in the location you selected, we take all the packaging material with us; that's service!
Delivery and assembly are FREE in the Netherlands (excl. the Wadden).
Finally, do you want a delivery on the Wadden Islands or in Belgium?
Please contact us first about the possibility and additional costs.