Product information
Sofa bed Marnix 140 is one of our best-selling models.
This sofa bed is distinguished by, among other things, the high-quality pocket spring mattress of 16 cm. fat. This comfortable mattress in combination with the strong ROYAL mechanism ensures that this Marnix 140 sofa bed is very suitable for a daily night's sleep.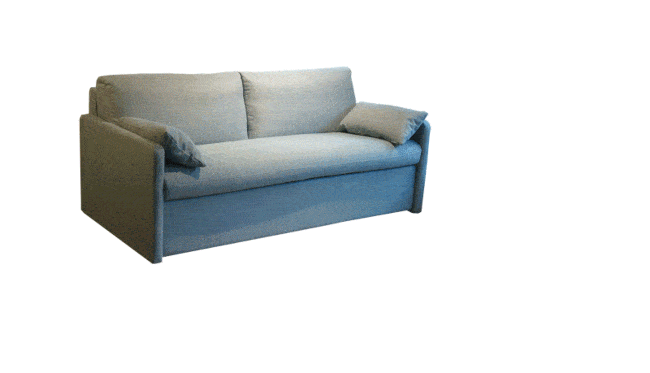 The mechanism can be easily unfolded without first having to remove the cushions from the sofa. With sofa beds with this mechanism, the seat and back cushions are not used as part of the bed. The fitted sheet can remain on the mattress during folding and unfolding, but the duvet and pillows should be stored elsewhere. This sofa bed has a mattress size of 140x200 cm. and is made of fabric.
In our webshop the Marnix sofa bed is also available with a bed size of 160x200 cm. Click here !
Only in this fabric is the price € 2.495 (originele prijs € 2.803).
Important information regarding the delivery of the sofa bed Marnix 140:
When we deliver the Marnix sofa bed to you, it is important to know that this sofa bed can be largely disassembled. The largest part that remains has a size of 170x90x70 cm. and must be able to enter you. A spiral staircase or a staircase with a kink could cause problems. We therefore ask you to measure this properly or to contact us.
We assemble the sofa bed at the location selected by you and take all the packaging material with us; that's service!
Delivery and assembly are FREE in the Netherlands (excl. the Wadden).
Would you like a delivery on the Wadden Islands or in Belgium?
Please contact us first about the possibility and additional costs.
Delivery takes place within 3 weeks depending on your place of residence. Do you have a deadline? Please contact our employees first to discuss this.