Spacious
offer
in our showroom

Professional
advice

Free
delivery across NL, excluding the Wadden Islands
A guest room can sometimes be quite difficult to arrange. It is not always in use and it is usually not the one largest room in the house. You may also want to use the room for other purposes. In short, you often need a space-saving solution. You may have even done some thinking what you want and are you unsure whether a sofa bed is for you? Well, then this blog is for you written. We will try to explain to you as best as possible why a sofa bed is the best solution is!
A sofa bed saves space
First of all, a sofa bed is really that space-saving solution. Besides the fact that a sofa bed is (obviously) a sofa, it also offers the possibility to become a bed. In other words, you have two functions in one piece of furniture! This immediately solves the problem that you can use the room for multiple purposes. You can use it as a guest room, but also as a reading room, for example! If you don't have such a big house at all and don't have room for a guest room, then a sofa bed is also ideal
solution! During the day it is just your couch and in the evening you could possibly use it as a guest bed! This way you can still have cozy sleepovers, despite the fact that your home (or living room) is not that big. The guests can then just sleep on your "couch"! And no worries, the sofa bed gives you (and your guest) enough comfort.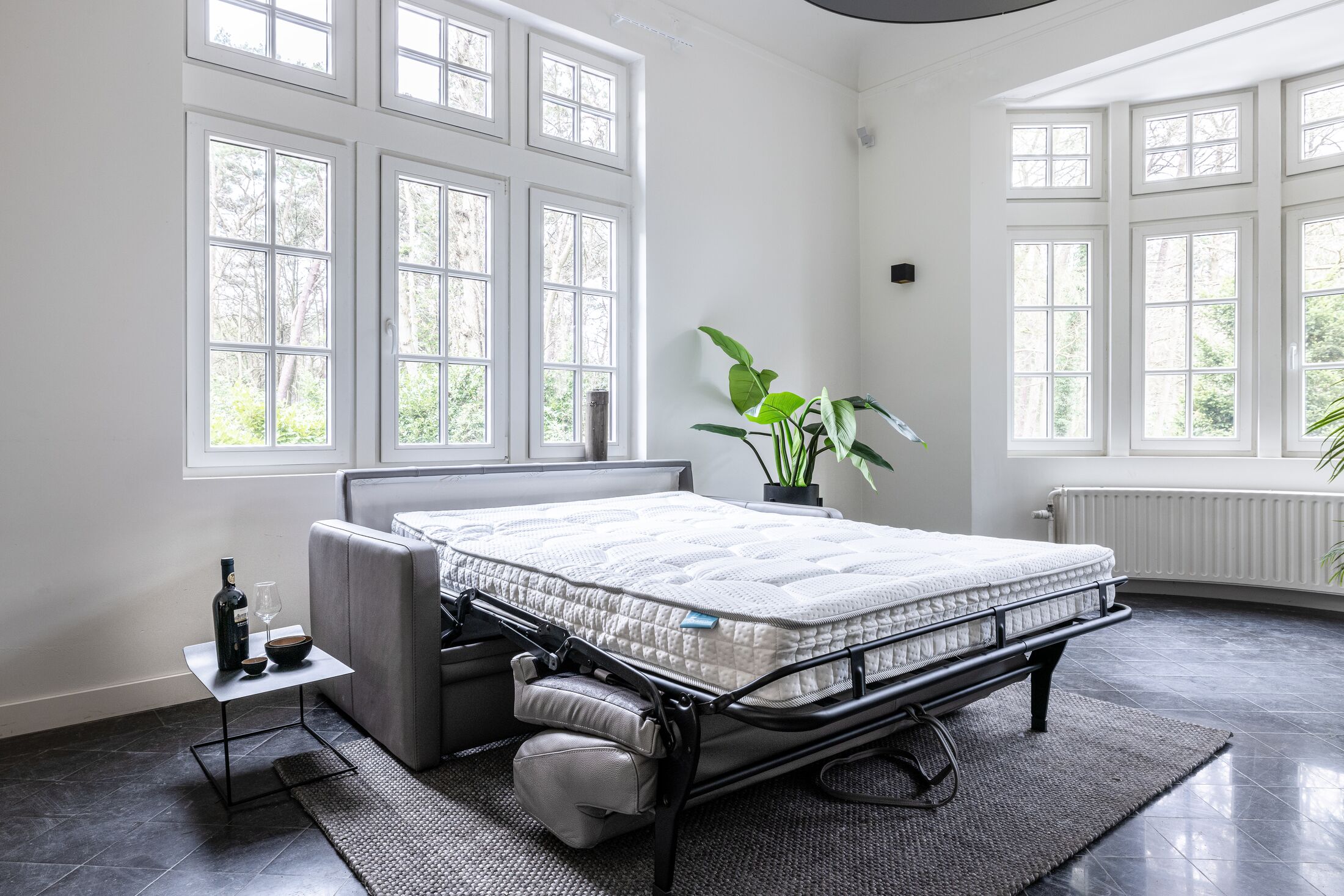 Sofa bed with optimal comfort
We can imagine that you may think that sofa beds do not provide enough comfort! But rest assured, this is absolutely not the case! You don't have to be afraid to hear at breakfast that your guest didn't sleep well (or that you can no longer sit comfortably on your couch). Sofa beds usually have a rather negative image! Many people think that you can't sit comfortably on a sofa bed and certainly can't sleep well! Of course we do not agree at all! We at Easy Living can also reassure you, because this is certainly possible with one of the sofa beds from Easy Living! We have more than 50 different sofa beds in our showroom and they all have their own seating comfort. So there will certainly be one sofa bed that meets all your wishes! The same applies to the light quality. This mainly has to do with the mechanism of the sofa bed. It is important to take into account the purpose of the sofa bed. So how often you use the sofa bed and what the available space is. We have sofa beds with the following mechanisms:
● Functional cross mechanism
● Functional mechanism
● Comfort mechanism
● Comfort plus mechanics
● Royal mechanism
Different mechanics
You can find more information about the different mechanisms via the links. If you come by the showroom, you can try out the different mechanisms. Our advisors will of course help you and together you will see which models best suit your needs.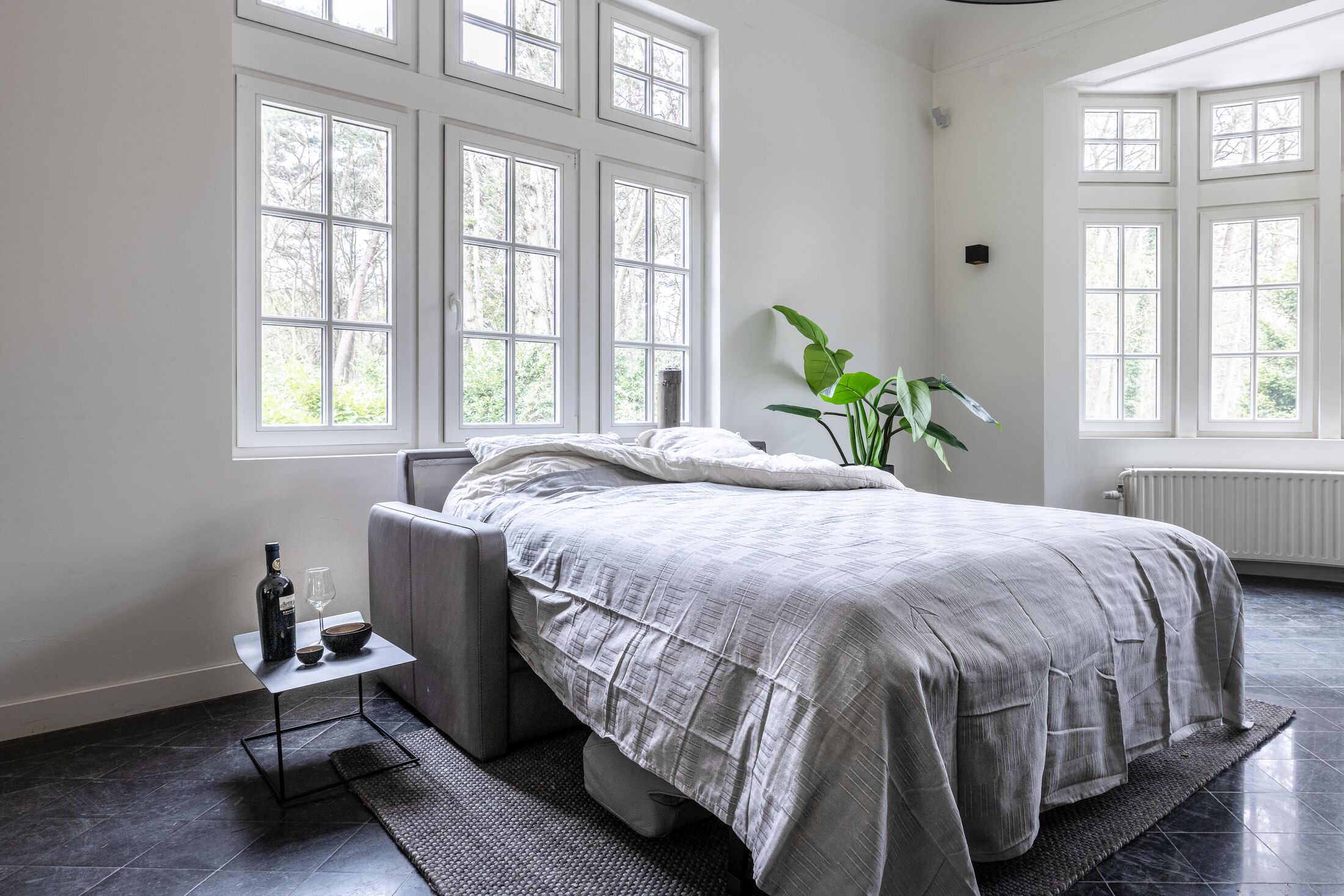 Sofa bed for everyday use
You can therefore use a sofa bed very well every day when choosing the right mechanism. In our showroom you will experience that there are certainly sofa beds that are perfect for sitting and sleeping on every day! A sofa bed really doesn't have to be inferior to a 'real' bed! We would therefore like to welcome you in our showroom in Amsterdam! We also understand very well that you want a sofa that makes you happy when you walk into the room. It is of course not only about comfort, but also about the looks! Of course it must fit within the interior. We therefore have a wide range of sofa beds, because yes, so many people have so many wishes! You can therefore also choose from different models, fabrics and colors! We can therefore also assure you that you will find a model that fits perfectly within your own style. Would you like to keep up with the trends? Then read our blog 'sofa bed, what are the trendsand discover the latest trends.
Buy a sofa bed at Easy Living
Have we been able to convince you a bit and do you think a sofa bed is something for you? Then come and visit our showroom. Need a sofa bed quickly? We have a number of sofa beds in stock, which we can deliver faster. This way you can quickly benefit from your new sofa bed! You can look at this our webshop (within our website). Do you find it a bit exciting to buy something online? Then you can also try our webshop items in the showroom first. Do you have any questions? Take it easy Contact with us!