Spacious offer in our showroom

Professional advice

Free delivery across NL, excluding the Wadden Islands
Functioneel dwars mechaniek
Een slaapbank met het functioneel dwars mechaniek is een slaapbank, die na het uitklappen, een bed oplevert waarbij de bankbreedte de bedlengte wordt. Anders gezegd: men ligt langs de muur. Bij sommige modellen met dit systeem hoeft de bank niet helemaal uitgeklapt te worden wanneer er één persoon op komt slapen. Het verwijderen van de kussens is dan vaak voldoende.
Wanneer er twee personen van de slaapbank gebruik gaan maken, kan men deze uitklappen over de lange kant. Doordat de slaaprichting langs de muur is, zal de totale uitgeklapte maat bijna net zo breed zijn als de bedbreedte. Hierdoor zijn slaapbanken met dit mechaniek zeer geschikt voor smallere kamers.
De slaapbanken met het functioneel dwars mechaniek worden vaak geleverd met een koudschuim-, binnenvering- of pocketveringmatras met een degelijke ondervering. U kunt dan denken aan een lattenbodem of metalen raster. Bij een groot aantal van dit soort slaapbanken is er een ruim opbergvak aanwezig. Door de eenvoud van het mechaniek, heeft dit systeem een lange levensduur, afhankelijk van de gekozen stofkwaliteit en de mate van gebruik.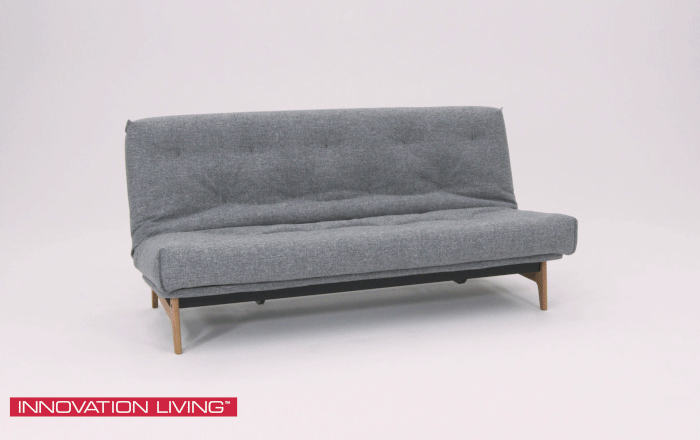 Spacious offer in our showroom

Professional advice

Free delivery across NL, excluding the Wadden Islands