Spacious offer in our showroom

Professional advice

Free delivery across NL, excluding the Wadden Islands
We will continue to work by appointment for the time being!
In this way we regulate the number of customers in our showroom and prevent it from getting too busy. You are of course also welcome if you want to orientate yourself without obligation. By working by appointment, an advisor is always available to ask your questions. Easily schedule your appointment online via the button below.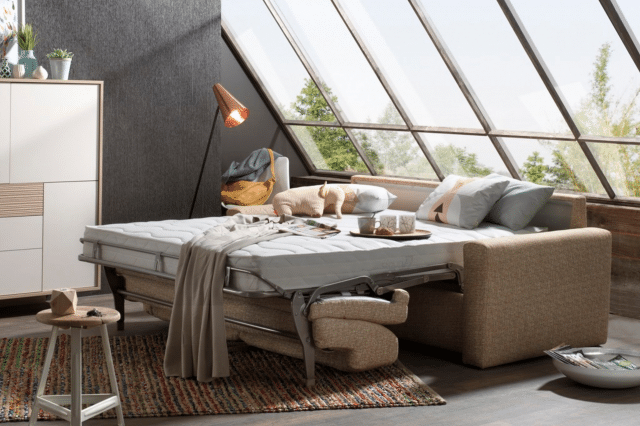 Easy Living has a wide range of sofa beds. With more than 50 good quality sofa beds in our showroom, we can show and let you feel all the differences. If you are looking for a bed for daily use or for guests, you have come to the right place. You have a wide choice in sizes and designs, so that there will always be a sofa bed that suits your needs!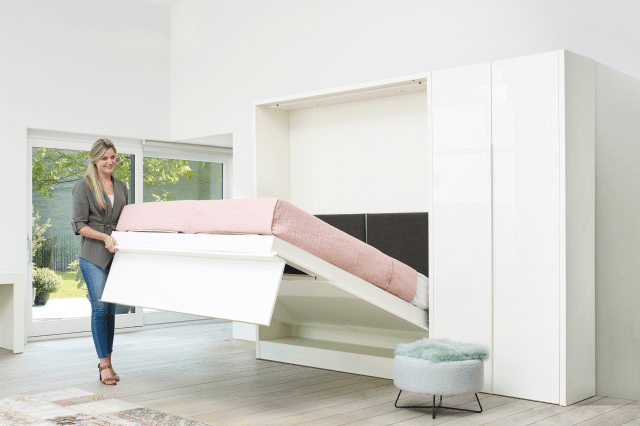 With a wall bed or murphy bed you make optimal use of the space in your house. You can take your bed out in an instant to go to sleep and in the morning you can fold the wall bed back up. Some wall beds can also be combined with a sofa, table or desk for even more space saving! It is also possible to expand the wall bed with several side cabinets. At Easy Living you will find more than 20 types of wall beds in our showroom.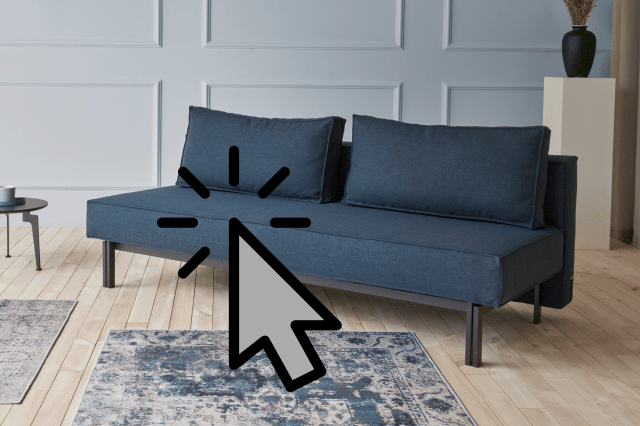 If you are looking for a sofa bed or wall bed with a short delivery time, you can take a look at our online store. There you can choose from some of our best products. For your convenience, we have made a pre-selection from our collection. When you have been able to make a choice, we deliver and assemble the sofa bed or wall bed, in consultation with you, as soon as possible.
Easy Living - For all your needs
At Easy Living you will find an extensive range of sofa beds and wall beds in various sizes, colors and styles that are suitable for daily use. There are also a large number of sofa beds, corner sofa beds and wall beds that can be used as guest beds. You can come to us for a single and double sofa bed or wall bed. When choosing a sofa bed, you should not only consider the size, shape and color of the model, you should also consider whether you want to use the sofa bed every night, occasionally or as a guest bed.
Sofa beds for hotels, B & Bs and rental apartments
Are you an entrepreneur looking for a high quality sofa bed or wall bed? Easy Living annually provides several large projects with space-saving sleeping furniture. Check out our project page to give you an idea of the possibilities.
Sofa beds, wall beds & murphy beds
The bed system, the mattress and the operation determine, among other things, whether a sofa bed is suitable for daily or occasional use. With wall beds, it is also important that you pay close attention to the size and shape, so that you can be sure that it fits in the room in which you want to place the wall bed. Easy Living can advise you on which model of sofa bed, sofa bed or wall bed best suits your needs.
Easy Living has been a reliable specialist in the field of sofa beds and wall beds in Amsterdam for over 30 years.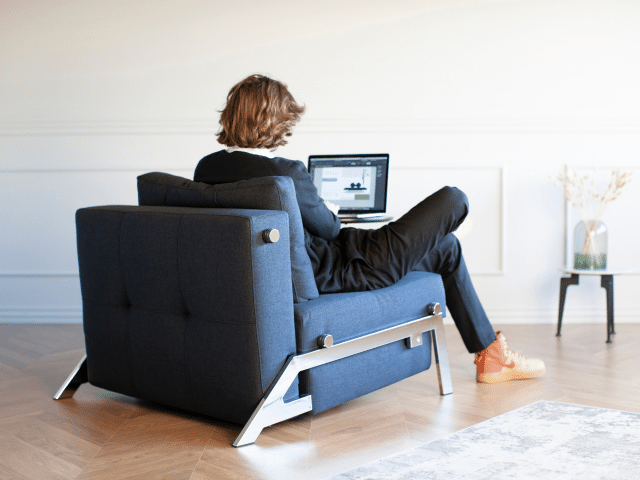 How big is the space where the wall bed will be placed? How often will people sleep on the sofa bed? Our experienced advisors take enough time to identify your wishes and then provide you with free advice.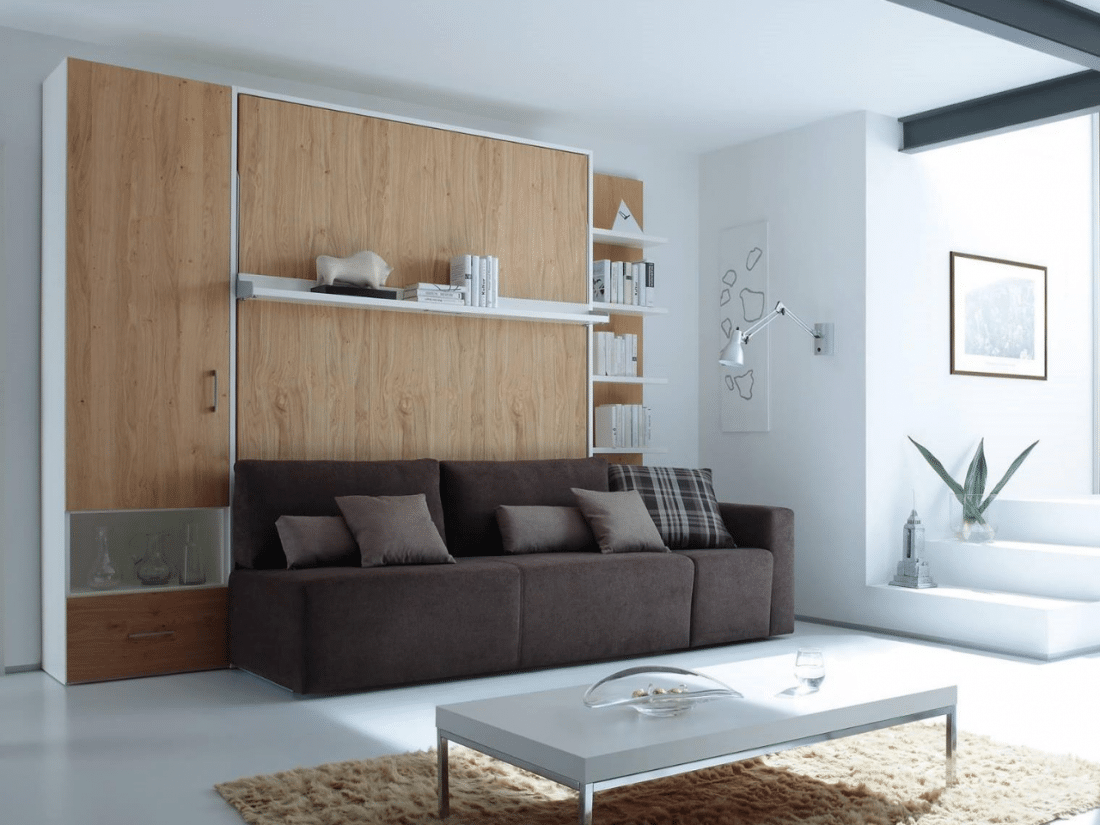 We have the experience and quality to support your project. With us you are assured of high-quality products that are suitable for use by others than yourself. Many a space gets an increase in the value of the sleeping solutions we can offer!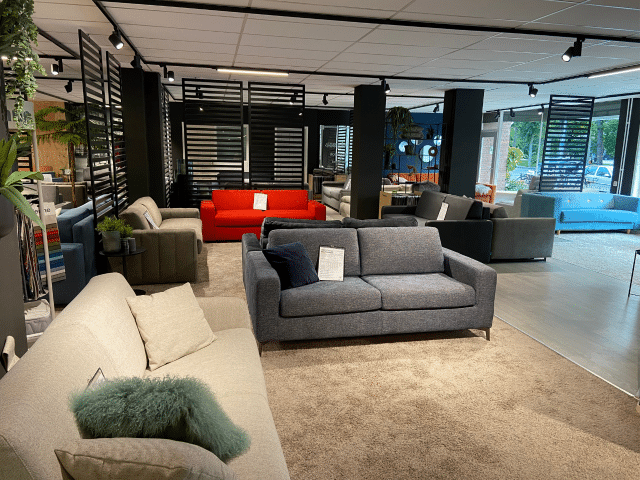 In our showroom you can try out more than 50 sofa beds and 20 wall bed programs! We are happy to show you all the options. Due to Corona we work by appointment, so that we can regulate the number of customers in our showroom. Be welcome!
Order your new sofa bed, wall bed, sleeping couch or murphy bed directly online?
Free delivery across NL, excluding the Wadden Islands