Spacious
offer
in our showroom

Professional
advice

Free
delivery across NL, excluding the Wadden Islands
A good sofa bed, is that possible?
Yes absolutely! A good sofa bed certainly exists and is a valuable addition to any home. However, it is important to understand that not all sofa beds are created equal and there are some important criteria to consider to find the right sofa bed for you. Discover some characteristics of a good sofa bed.
A comfortable mattress
The most important aspect of a sofa bed is comfort. A good sofa bed should have a mattress that is suitable for a good night's sleep. So look especially at models with mattresses that are at least 14 cm thick and made of high-quality foam or pocket springs. Do you find it difficult to find the right mattress yourself? Please feel free to ask for help in our showroom.
An easy-to-use mechanism
A high-quality sofa bed should easily convert from a sofa to a bed and vice versa. Choose models with smooth and sustainable mechanical systems that are easy to handle. All our products contain product information, where you can see whether the sofa bed is of high quality.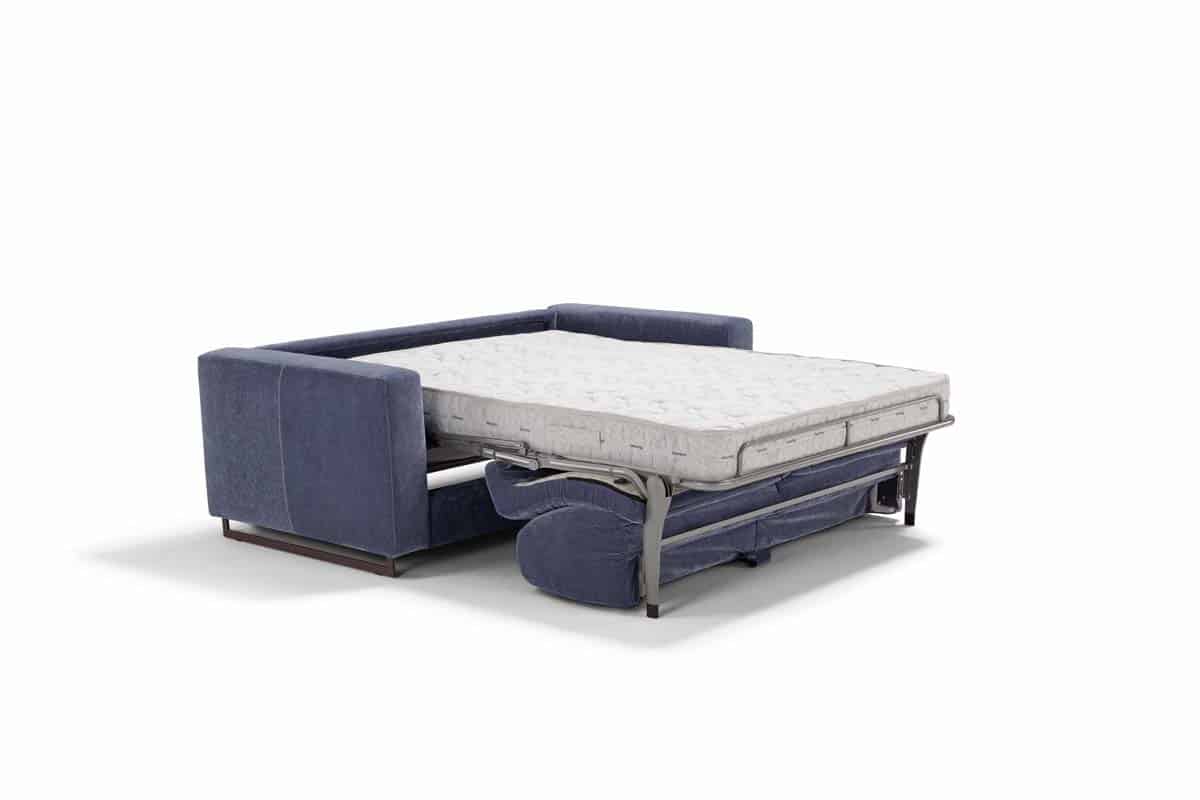 A good sofa bed is durable
Invest in a good quality sofa bed with a sturdy frame and durable materials. This ensures that the sofa bed lasts a long time and can withstand daily use.
You always choose style
The aesthetic value of the sofa bed is also important. Choose a style and design that suits the decor of your home and your personal taste. At a specialty store such as Easy Living you will find several models, so you can always find a sofa bed in your desired style. This of course goes hand in hand with the sustainable aspect. If you use the sofa bed for a long time, you naturally want the design not to bore you.
A nice ease of maintenance
Of course, a sofa bed also has to be lived on and that means that it sometimes gets stains. It is therefore nice if your sofa bed is easy to clean and maintain. Always choose a fabric that suits your life situation. For example, do you have children or pets at home? Then it is best to go for an easy-care fabric or (artificial) leather.
You can buy a good sofa bed from Easy Living
It's important to take time to compare different options, try out the mattress and see the sofa bed in action before making a decision. You are very welcome to do so at Easy Living our showroom. With us you can view and try out 50 different sofa beds. Our advisors can help you choose the right one for your new sofa bed, so you can enjoy both a comfortable seat and a good night's sleep when you need it. If you want to know now which variant suits you best, you can our decision aid doing. Otherwise, we would of course like to see you in our showroom in Amsterdam.