Product information
Sofa bed Petra with it FUNCTIONAL mechanism
The Petra sofa bed has a very easy to operate mechanism. When you lift the seat section slightly and pull it forward, the bed system rolls out. A polyether mattress is standard on the slatted base. The sitting and sleeping height is 5 cm. order higher. You also have the option to purchase a storage compartment at an additional cost. With the Petra sofa bed you can choose from different bed widths and a large number of fabrics. Due to the different sizes, the Petra is available both as a single and as a double sofa bed. Below you will find the different formats.
Prices with a standard polyether mattress:
2x80x200 cm. from € 1,858
Model Petra with a bed width of 140 cm is available in our showroom.
Below you can see the functional mechanism of the Alexa sofa bed. By rolling out the seating area forwards, a complete bed with mattress on a slatted base is created. You can choose from the following fillings for the mattress: polyether, cold foam or gelform.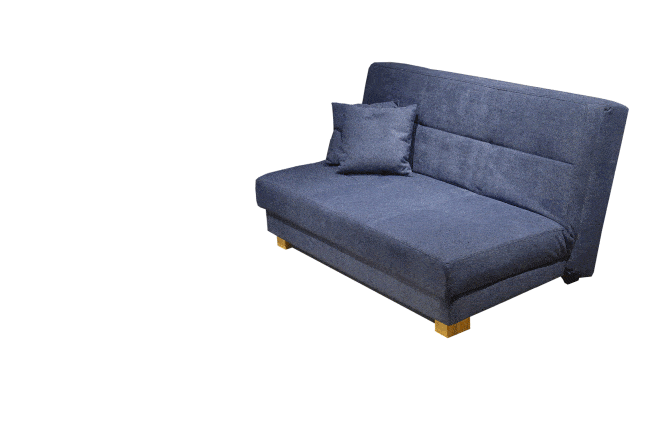 Important information regarding the delivery of the Petra sofa bed:
Sofa bed Petra cannot be dismantled. This makes it larger than 80 cm with a bed size. difficult to deliver this sofa via the stairs. You can always send us a video of the stairwell to see if the sofa can be used via the stairs. That way we can estimate whether or not it would be possible. You can send your video to our WhatsApp number 0682941119. After we have placed the sofa in the location of your choice, we will take all the packaging material with us; that's service!
Delivery and assembly are FREE in the Netherlands (excl. the Wadden).
For example, would you like a delivery to the Wadden Islands or Belgium?
Please contact us first about the possibility and additional costs.
The sofa is currently not in our showroom.