Spacious
offer
in our showroom

Professional
advice

Free
delivery across NL, excluding the Wadden Islands
A sofa bed has several advantages that make it a convenient and practical choice for many people. Perhaps a sofa bed is also a convenient choice for you? Here we describe some of the most important advantages of a sofa bed.
A sofa bed saves space
A sofa bed is ideal for rooms where space is an issue. It combines a sofa and a bed in one piece of furniture, allowing you to make optimal use of the available space both during the day and at night.
The flexibility of a sofa bed
A sofa bed offers flexibility in use. You can use it as a comfortable seat during the day and then transform it into a bed when needed. This is especially useful in small apartments, guest rooms or study rooms where you need an extra sleeping space.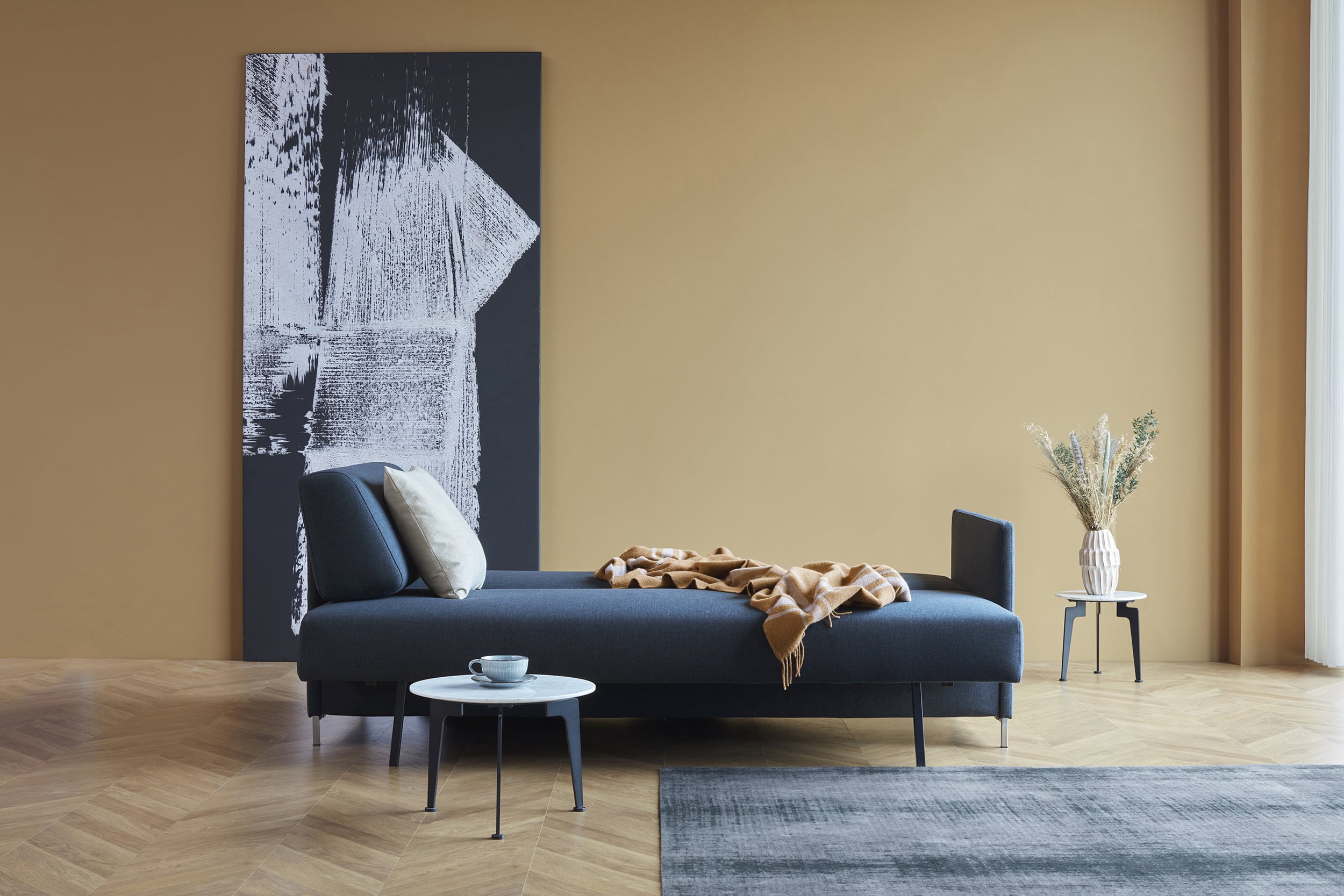 Good for the hospitality
If you regularly receive guests or have relatives staying overnight, a sofa bed is an excellent solution. It provides a comfortable sleeping space for your guests without the need for a separate guest bed.
A sofa bed is stylish and versatile
Sofa beds are available in different designs, styles and upholstery options, allowing you to choose a model that fits your interior. Whether you want a modern, contemporary, classic or minimalist design, there is a sofa bed to suit your aesthetic preferences.
Easy to use
Most sofa beds are designed to be easily converted from a sofa to a bed and vice versa. The transformation can often be done in a few simple steps, which often do not even have to remove the cushions. How the sofa bed can be unfolded depends on the mechanism. Ultimately, it is important that it is easy for everyone to use the sofa bed.
A sofa bed provides additional storage space
Some sofa beds are equipped with built-in storage, such as a compartment under the seating area. This provides extra space to store bedding, pillows, blankets or other items, making it a practical solution for organizing your living space.
It is important to remember that the quality and comfort of a sofa bed can vary depending on the specific model and manufacturer. When choosing a sofa bed, it is advisable to try it out in our showroom. In our showroom we have 50 different sofa beds.
Have you become enthusiastic about all the benefits of a sofa bed and can't wait to try out the sofa beds yourself? Then come and have a good time our showroom. We are happy to answer all your other questions over a nice cup of coffee or tea.