Product information
Sofa bed More with the Comfort Plus mechanism
The More sofa bed is a lovely lounge sofa. Because the rear part can be folded up, the seat depth will be increased. As a result, you can enjoy lounging on this sofa. If this is not desired, the back part is folded down again, so that the seat depth returns to normal. The Comfort Plus folding system is supplied with a metal grid as standard. On the other hand, it is also possible to order these with a slatted base. The cold foam mattress is available in different qualities. In summary, we can advise you on the right mattress, depending on your use. The fitted sheet can be folded up. However, the pillow and duvet should be stored elsewhere.
Prices with standard base and mattress and with the bed sizes: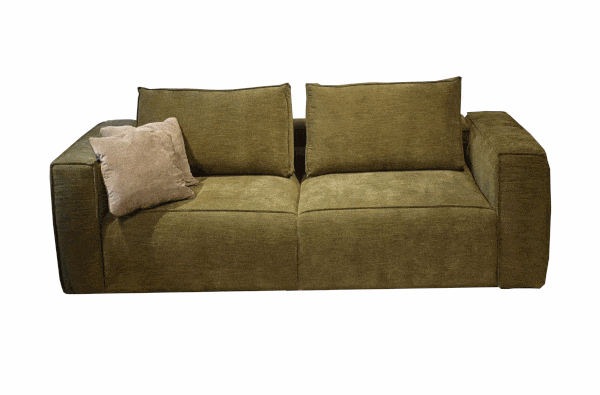 Important information regarding the delivery of the sofa bed More:
The sofa bed More can be largely disassembled. The largest part that remains depends on the bed width. The depth is 100 cm. the height is only 30 cm. and the length 142(bed 120), 162(bed 140), 182(bed 160) or 202(bed 180) cm. If you are not sure whether most of the stairs can enter your house, you can always send us a video of the stairwell. That way we can estimate whether it would be possible or not. You can send your video to our WhatsApp number 0682941119. After we have reassembled the sofa in the location you selected, we take all the packaging material with us; that's service!
Delivery and assembly are FREE in the Netherlands (excl. the Wadden).
For example, would you like a delivery to the Wadden Islands or Belgium?
Please contact us first about the possibility and additional costs.